The Cafe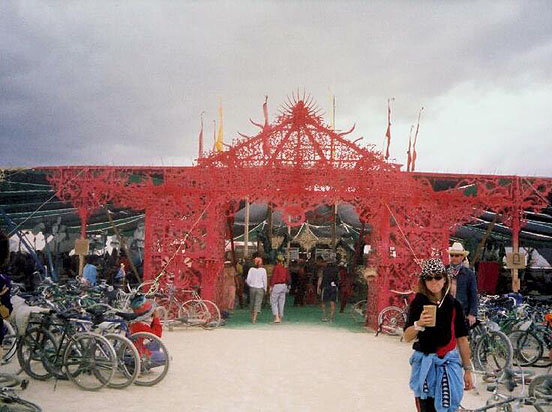 This was the place to be 24/7.
A lot of planning went into making the cafe the social center of Black Rock City. It was a huge space with stages for performances scattered throughout and plenty of chairs, tables, couches, and large pillows for lounging, conversing, reading, or playing an intense game of chess.
As in previous years, coffee and tea drinks were sold here.
The proceeds go to support charities in Gerlach and Empire.
Ice was sold at CampArtica and the proceeds of those sales were also donated to the local communites.
Is it vending? Well, yes. But it's not exploitation.